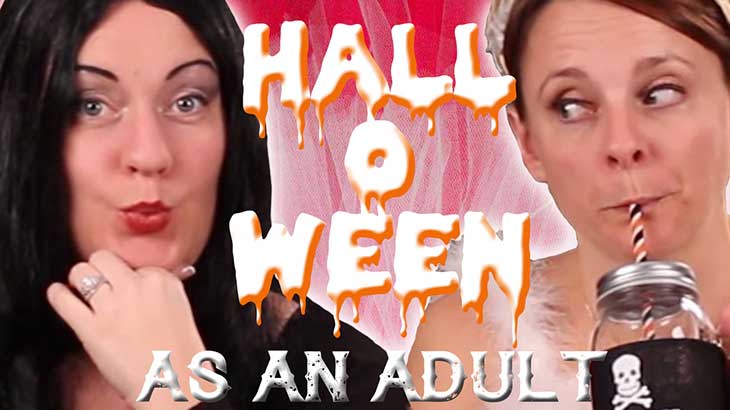 How to Halloween
How to Halloween
Clearly, I've been doing an excellent job with my travel writing during the month of October. All those posts about girls' trips and Ireland recaps and what's coming up next? Whew! It's been hard to keep up with it all, am I right?
To be fair, I've been busting my ass at work. You know, the place where people are occasionally mean and make me cry? And the place I've been thinking about visiting the most is my bed. Because I miss it. And I haven't seen a lot of it this month.
However, I did get a little respite, where I was able to sneak over to Cassia's for a day of filming Bourbon & Bordeaux. She's been doing all the heavy lifting, crafting and editing the videos (many, many thanks to her for that). So despite the fact that I haven't posted a single thing about travel the entire month of October, I'm so happy to be able to celebrate the best-est holiday of the year with the next episode of B&B, How to Halloween as an Adult!
And if you need a quick tutu-torial, check out our DIY no-sew so-easy tutu.