And the award for 'World's Worst Blogger' goes to…
And the award for 'World's Worst Blogger' goes to…
NOT ME!
What? Really? Why?!
Because the 'World's Worst Blogger' wouldn't be blogging. That person would be the worst and therefore, wouldn't be back after a months-long hiatus.
And so here I am, after only posting four times in 2016. FOUR TIMES. That's pathetic.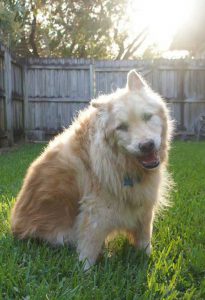 But a lot happened in 2016. Some of it, not so good; I lost the doggie love of my life, Winzig. Some of it, awesomely good; there's a pitter-pat (and occasionally, rip, rip, rip) of a new puppy running through the house. And in the last year, there's been a lot of traveling; I've been to France, South Africa, Chicago, Louisville, Estonia, Finland, Boston, and Key West. And I wrote about none of it. NONE.
It's time to get back on the horse. Ready to join me?
I've refreshed the website. Hopefully, you'll find it easier to read and easier to navigate. And I've got another trip in the books, this time to Scotland.
So let's get going on this one, shall we?