Finding the Sweet Spot: Knowing When to Travel
Finding the Sweet Spot: Knowing When to Travel
If you've ever played baseball, or co-ed slow-pitch D-league softball like this one here, then you know that the hitter is always trying to find the sweet spot on the bat. It's that place on a Louisville Slugger that turns an average hit into a game-changing swing. Research further, and you'll find all kinds of techniques on how to find this elusive place on the lumber; hitting the ball on the sweet spot isn't as simple as it sounds.
Picking when to travel can be like trying to find that sweet spot. There are lots of reasons to choose a particular time to travel: the kids are out of school, there's a festival you want to attend, you plan on getting really tan (please wear sunscreen). But if you have flexibility in your travel times, consider traveling during the off season. Here are my three favorite reasons why:
Cut the costs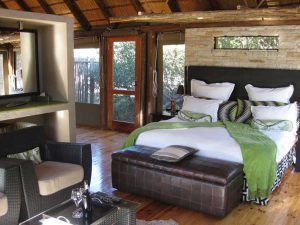 The number one reason to travel during off-peak times is to save some dough. You may be surprised by some of the deals you can find on airfare and hotels. During a winter trip in South Africa (June & July), my husband and I surprised my parents with a stay at Shamwari Game Reserve, where the price per person can climb close to a thousand dollars a night. We made last minute reservations and snagged two tents at the all-inclusive Bayethe Lodge for a more reasonable $150 per person.
Weather can be a prime consideration. I totally get it. You can't ski when there's no snow or sunbathe in the cold (please wear sunscreen, regardless of temperature).  But that still doesn't mean you have to travel during peak times. Check out the months right before or after the high season for discounts and comparable weather.
Avoid the crowds
One of the best parts about traveling during the off season is separating yourself from the herd of tourists. Trust me, you don't want to stand in line at the Vatican Museum in July; it will go all the way down the street and wrap around the corner. Even on days when there are no lines outside, the museum can feel like the line ride inside.
During the off season, the majority of businesses will still be open. (Do you really want to go to the ones that aren't?) During the trip to South Africa with my parents, we often found we were the only people at a restaurant, hotel or vineyard. These places were all open and more than happy to have us. Not only that, since we were the only patrons around, we experienced an extra level of service from the staff.
Live like a local
Have you been to Rome in the summer? Notice how little Italian you heard in the crowds? I live in a town that is a prime tourist destination, and trust me, when the tourists migrate back home, the city has a totally different vibe. Visit during this time and you're more likely to get in on the local hangouts, restaurants, and events.
Not only that, but any connections you make during the off season may be more memorable for both parties. When I was 16, my parents, cousin and I spent a February weekend at our family vacation destination of choice, Garden City, South Carolina. It was cold, and I certainly wasn't going to be swimming, but it was a beach nonetheless (I wore sunscreen). We arrived around 2 am, and the only place open was a 24-hour hot dog joint, Sam's Corner. We went in, grabbed some grub, and spent some time talking to the guy behind the counter. Five months later, we were back during the high season. Surprise. Surprise. When we strolled in, our friend looked up, grinned and said, "Well what do you know? My 2 am February crowd is back."
So pull out the calendar, do a little research, and see what you can find.
Who knows? You may hit one out of the park.