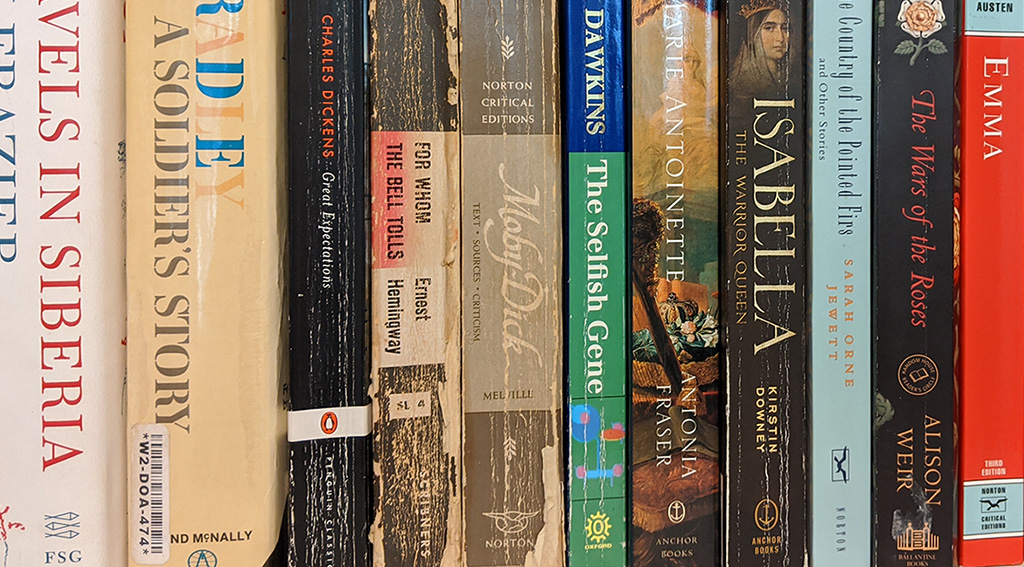 Around the Sun in 80 Books
Around the Sun in 80 Books
My year of reading started innocently enough. Emily invited me to see the movie Mary Queen of Scots to relive part of our trip across Scotland, and after the movie, I bought biographies about both the first Stuart queen (Guy) and Elizabeth I (Weir). A few weeks later, I decided to read Chernow's Hamilton, since Emily had secured tickets to the touring production of the musical.
The problem occurred when I was putting those three works away. I stood staring at the wall of books in our front room and found myself pulling, one by one, books from the shelf that I hadn't read, hadn't finished reading, couldn't remember reading, or wanted to read again. Books I had received for Christmas, books people had given me for fun, books I had taken from our family's annual book exchange at Thanksgiving, books that had sat on the shelves of five different houses, as well as my dorm room.
I meticulously lined the books up on a separate shelf, the "Shelf of Books to be Read," and then, like a sniper, I started picking them off, week after week. 
Fantastic beach reads (Sharp) were followed by classics (Dickens, Hemingway, Woolf, Austen) and books about Russia, Iran, China, Europe, and Africa, but oddly, nothing from South America.
I never found a work of fiction that surpassed, in my mind, All the Light We Cannot See, but I discovered that I was more of a non-fiction reader anyway, much to the chagrin of my friends and family when they realized I was starting more and more of my sentences with, "Well actually…" I gobbled up bios about Lewis and Clark, the Plantagenets, Renaissance queens, and I dreaded reading about the final moments of Marie Antoinette.
At a lecture, I corrected a professor's explanation of the theory of The Selfish Gene (because "I just read it last week"), and I realized how faulty my dissertation on Game of Thrones was after discovering the glaring symbolism in the final chapters of Martin's first book.
I gave myself an out if I really hated a book (Gregory and Pearl). I fell in love with authors I had never met (Shields, Kennedy and Jewett). I wrote down my favorite phrases and quotes, including Melville's "sailing dirty," which I cite more often than I should. I read books that had lingered for years with a contemporary eye (Fergus is bad, and the #metoo accusations ruin Rinpoche).
I found myself fascinated by books on war, especially the one my dad gave me (Bradley), although I inwardly groaned when he handed it to me.
I read the People of the Black Mountains before our visit to Wales and thought often of both volumes while on my solitary hikes around Llanthony. I reread A Midsummer Night's Dream before seeing the production at The Globe, which I'm afraid I watched like a kid watching Frozen.
Last night, after I finished the final sentences of The Goldfinch, I texted Cass with, "And…DONE." But then I despaired about what to do since there was not one book waiting for me on the Shelf of Books to be Read. To which she responded, "Write YOUR book?"
Maybe. Unless you happen to have a really great recommendation?
THE LIST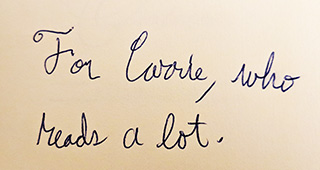 Below are the 80 books I read this year. Sixty-five were previously in my library, while the other 15 were purchased in the last 12 months. All in all, I read almost 32,000 pages.
Asterisks denotes books in my library prior to 2019. DNF = did not finish.