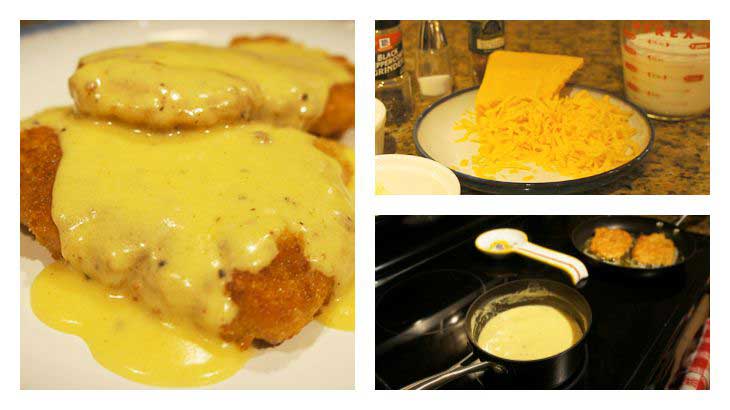 Chicken Schnitzel & Cheese Sauce
Chicken Schnitzel & Cheese Sauce
Dad called yesterday. He's ready to go back to South Africa. Maybe he's got the travel bug after my trip with Mom? Regardless, I started craving some South African treats and not just biltong or melktert. I was craving the ultimate comfort food: chicken schnitzel with cheese sauce, or as I like to call it, fried chicken covered in macaroni and cheese without the macaroni. And while you can get fried chicken in the States, there's nothing quite like schnitzel and cheese.
Here's what you'll need:
| | |
| --- | --- |
| Chicken | Cheese Sauce |
| 2 chicken breasts (about 1 lb) | 2 ½ tbsp butter |
| ½ cup flour | 4 tsp flour |
| 2 eggs – lightly beaten | 1 ½ cups milk |
| 1 cup dry bread crumbs | ¾ cup shredded sharp cheddar cheese |
| Oil (I prefer a nice olive oil for frying) | ¼ tsp salt |
| | ¼ tsp black pepper |
| | Cayenne pepper |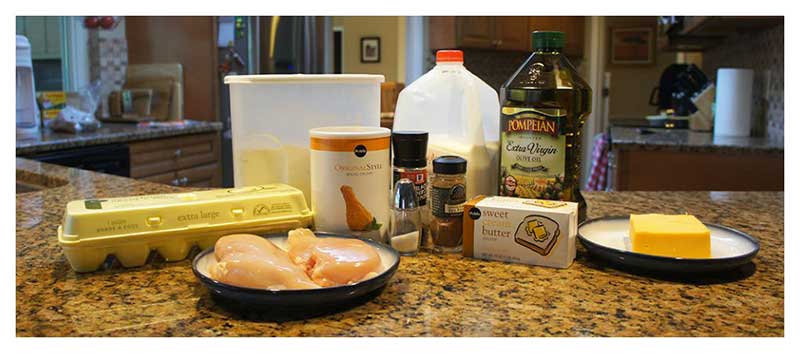 First, take your chicken and give it a couple of good whacks. You'll want to use a meat mallet to get the chicken to a consistent thickness of approximately ½ inch. Be careful you don't go too thin, or the chicken will start to separate. I can sometimes find thinly sliced chicken breasts at the grocery store, which can help aid this process. Once you've flattened your chicken, you may want to cut the breast in half so it's more manageable. Also, I recommend putting plastic wrap above and below the chicken to prevent any flying chicken.
Next, dredge the chicken through the flour, eggs, and bread crumbs (in that order).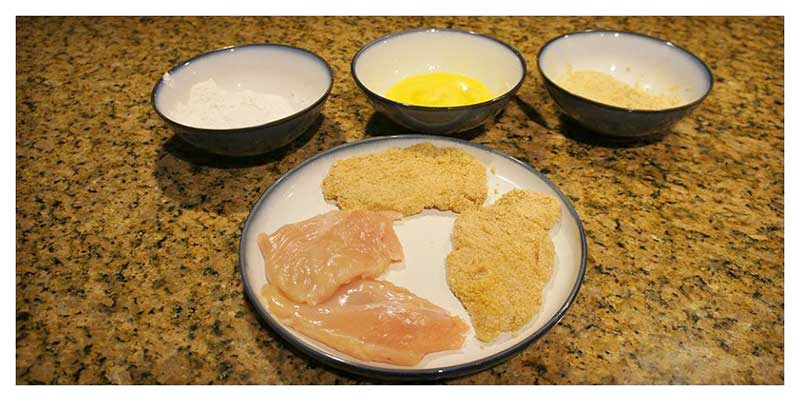 Pop your flattened, bread-crumb-coated chicken in the fridge while you work on the cheese sauce.

Melt the butter over medium-to-low heat, and slowly whisk in the flour. This mixture will thicken the sauce (adding flour directly to the milk and/or sauce will make it clumpy).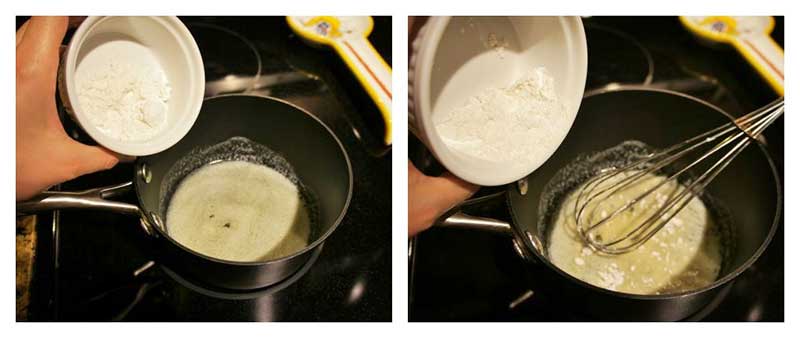 Pour the milk into the butter mixture, whisking continuously. Once all the milk has been added, bring to a boil over medium heat. Stir frequently to keep the milk from burning. Then add the cheddar cheese, salt, black pepper, and cayenne pepper to the sauce. Turn the heat to low.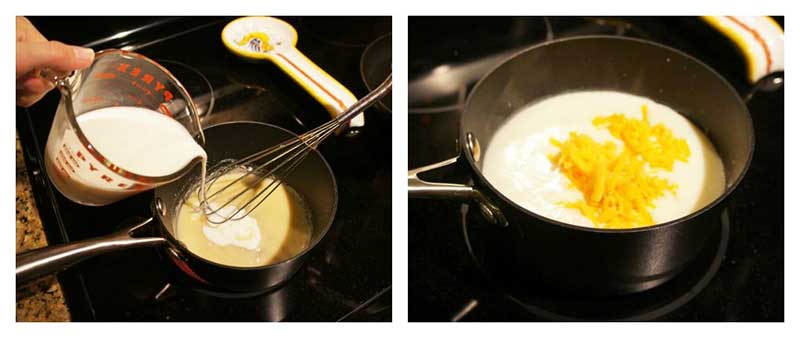 While your cheese sauce is bubbling warmly on the stove, heat up the oil to fry your chicken. Use enough oil to completely surround the chicken, roughly ¼ inch.

Cook the chicken on low-to-medium heat for approximately four minutes on each side. The low heat seating will give you a nice golden brown; if the oil is too hot, the bread crumb coating will burn. Place your chicken on paper towels to drain after frying.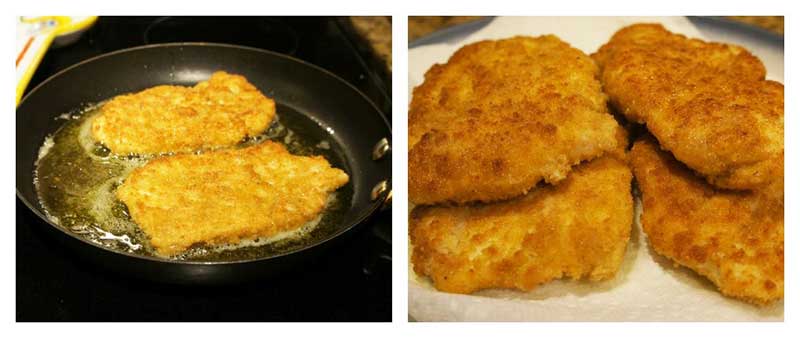 Now for the best part: smother your chicken in cheese sauce and enjoy!