Flight Tips: 5 Tips for Booking
Flight Tips: 5 Tips for Booking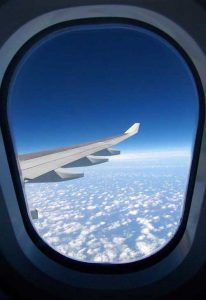 Remember the good ole days, when the internet didn't exist, and flights were purchased over the phone? I remember my mom calling several airlines to inquire about price, making the purchase over the landline, and then mailing my brother (and eventually me) a plane ticket so we could fly home from college over Thanksgiving break.
The internet has changed how we book flights in tremendous ways. Now, it's easy to shop around. You can go directly to the airlines or search numerous travel search engines, not to mention the variety of apps and sites dedicated to air travel.
However, navigating these sites can be daunting. Here are a few tips to get you the best deal on your next flight.
1. Where to Begin: Between all the airlines, aggregators and consolidators, finding a good deal can be like finding a needle in a haystack. How do you know you've really found the best deal? A good place to begin is ITA Matrix. Although you cannot purchase flights directly from this site, this handy tool can help you sort through the myriad of fares, either by exact dates or by a monthly calendar. The calendar feature is particularly helpful if your flight dates are flexible and you're on the lookout for the lowest fare.
2. Shop Around: Take a look at individual airlines as well as travel search engines, aggregators and consolidators, such as Expedia, Kayak, and CheapOAir. Keep in mind, ITA Matrix powers Kayak's search engines, so you're likely to find the results there first. And remember, some airlines, such as Southwest, EasyJet, and RyanAir, may not show up in price comparison search engines. Don't let the availability of options overwhelm you. Use a spreadsheet, and sort your results by what's most important to you, whether it's price, dates or routes.
3. Cookies, Cookies, Cookies: So you've done your research, and you've found that perfect flight. But when you went to book it, suddenly the price jumped $200! Whoa! That must mean a ton of people are trying to book that same flight at the exact moment you are, right? Not exactly. These sites often add cookies to your browser. Here's what that means. The first time you visit the site, the fare is fantastic. But when you go back to book? The price jumps because the cookie knows you are a returning customer. Try deleting your history and cookies, and watch those fares go back down.
4. 24-Hour Cancellation: This is one you'll find in the fine print once you book. You can cancel your flight, without charge, during the first 24 hours after purchase. Did you book that flight, and then see a cheaper fare (maybe you cleared out your browsing history)? Cancel it, and book the new flight.
5. Book a Single Itinerary: Traveling on multiple airlines or to multiple destinations? Book your flights through a travel website or consolidator so that your entire trip is on a single itinerary. Why, you ask? If you miss a connecting flight, not on the same itinerary, it is your responsibility to re-book and pay any additional fees. My in-laws are notorious for purchasing their flights from South Africa to the States with their miles, and then leaving it to my husband to get them from their point of entry to Tampa. In doing this, they risk missing their connecting flights (and having to pay any fees), and they often have to claim their baggage before checking into the next airline.
Flying can be stressful. Do your homework, and booking your ticket will be the easiest part of the journey.