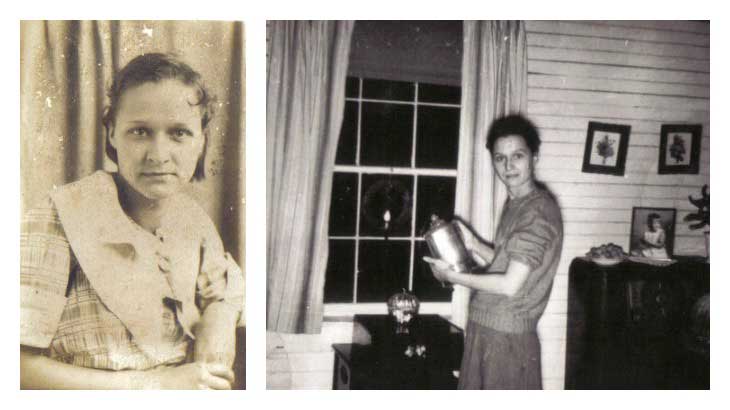 Because I Could Not Stop
Because I Could Not Stop
Writing a check is pretty uneventful stuff.
But as I was writing out the date yesterday, looping the "J" of June, I thought, "Today is the first day in 96 years that my Granny hasn't drawn a breath in this world."
It was a strange thought to have. I pulled back the pen and looked at the date for a moment: June 10, 2015.
My grandmother passed away Tuesday. It wasn't an unexpected death. She had had a stroke not more than a month ago, and she had rarely left the room at my aunt's house where she had been living. I cannot actually think of the last time I saw her outside of that room. Maybe it was 5 years ago?
I dutifully visited her when in town for the holidays, sitting on the bed across from her chair, her small legs propped up on the recliner, her hair white as always, the skin on her hands soft and thin, the single band of gold around her ring finger. She looked smaller to me as the years went on, but in truth, she had always looked old to me.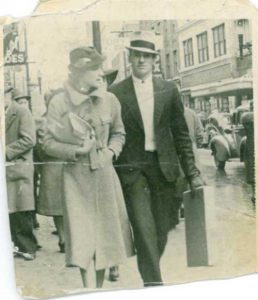 Timing is a strange thing. My mom and I leave for our trip on Saturday. There was a fear that Granny would pass while we were gone; it's a fear I've carried every trip I've taken for the last several years. But I think it would have been particularly hard for my mom.
And I wonder if it makes our trip that much more poignant. Travel when you can, they say. So we are.
The funeral was today, and I did not go. I did not go to my grandfather's either, 9 years ago.
There's no sadness because of this.
I did not see them then, but I also did not see them on this December day in 1939, walking down the street with Christmas packages in their hands. That was someone else's image to catch, and it's the one I choose to remember.