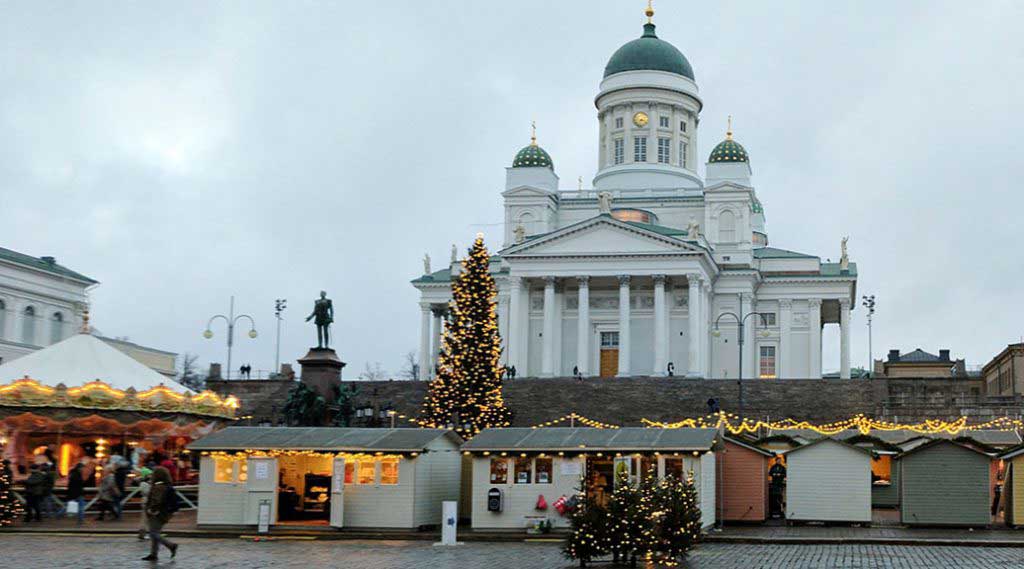 What the Helsinki?
What the Helsinki?
One of the really cool things about Tallinn is its proximity to other countries along the Baltic Sea. Daily ferries run to Stockholm, Helsinki, and St. Petersburg (Russia), or you could take a longer, bigger cruise that stops at all of these locations (although, I can't imagine Old Town Square is quite as idyllic stuffed with Royal Caribbean passengers).
Double D and I wanted to spend most of our holiday in Tallinn, learning the ins and outs of our neighborhood and taking the time to return to some of our favorite spots; however, we decided to take advantage of the ferries and sail over to Finland for a quick day trip.
Before our expedition, Double D and I strolled down to the Port of Tallinn, which was just a 10-to-15 minute walk from Fat Margaret in Old Town. There were several ferry companies, all departing from different locations around the port, and we wanted to familiarize ourselves with the area. After a lovely conversation with one of the ticket center representatives, we felt much more confident about the process and booked our tickets.
This was also one of the rare occasions when we saw blue sky over Tallinn. For much of our trip, the weather was cloudy, with a light drizzle or mist, and we only had about six hours of daylight each day. So when the sun finally came out, we made sure to enjoy it.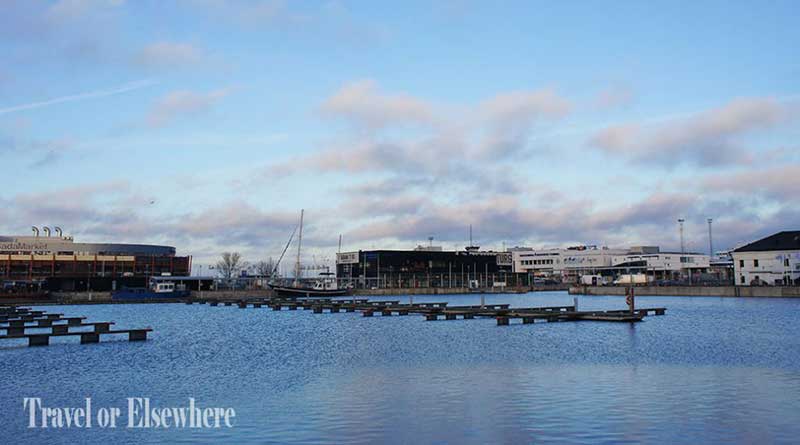 The following morning, we arrived at the port a few hours before sunrise and discovered our ferry was more like a cruise ship than we had expected. The boat had several levels, a coffee shop, a fast food restaurant, and a bar, as well as a grocery store and plenty of boutiques to keep us entertained for the two-hour journey.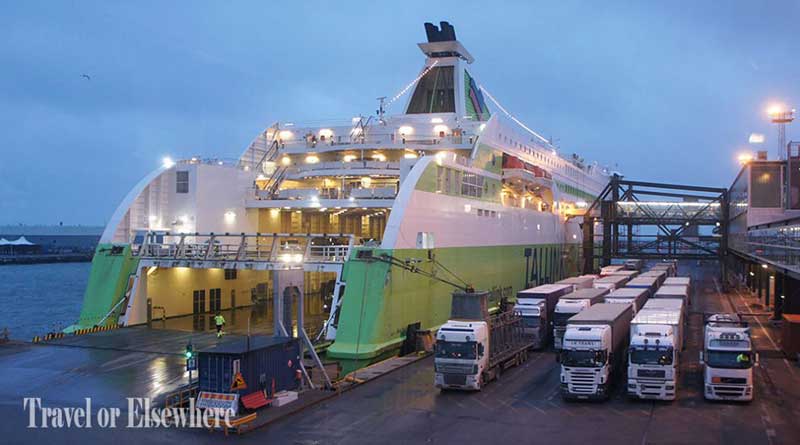 Despite the ship's size, the crossing was crazy rough. Let me stress that: it was CRAZY rough. But since the sun had yet to rise, we couldn't actually see how big the waves were. Double D made us sit next to the exit doors 'just in case.' Lucky for me, I never really got over my jet lag. After burying myself under both our coats, I slept my way across the Baltic Sea.
Once we arrived in Helsinki, we ran into some expats who helped us purchase tram tickets. The process was simple, but there's nothing like a line of semi-disgruntled people standing in the cold rain behind you to make you forget what your pin code is on your debit card. We hopped on the tram with the expats and headed into town, where we were greeted with festive streets and holiday shoppers galore.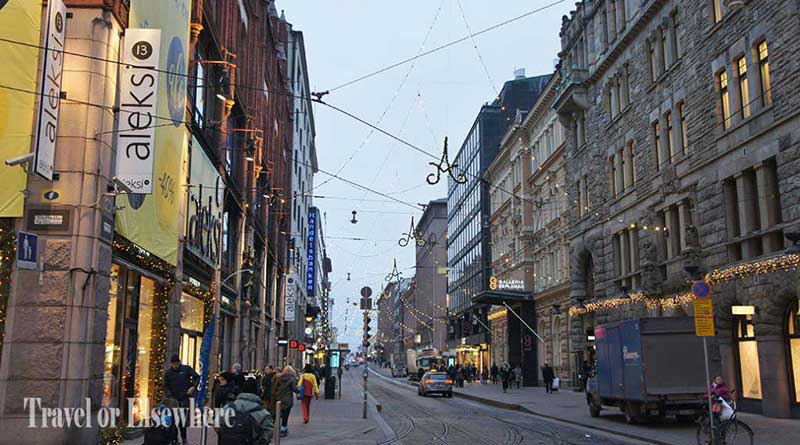 During December, you can find some fantastic Christmas markets throughout Europe, and Helsinki was no exception. We took some time wandering through all the stalls, full of goodies and trinkets, from jewelry to reindeer meat. Poor, poor Rudolph.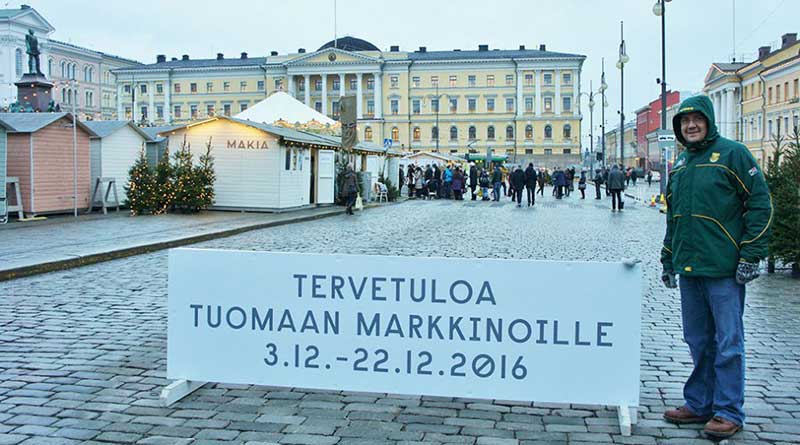 Senate Square, where the Christmas Market was held, is dominated by the Helsinki Cathedral. While I can't vouch for how exciting you would find the inside of the church (I've been inside a lot of churches in Europe), I can say that climbing the stairs to the cathedral seemed like a good way to burn off some of those piparkook calories we'd put on at the Christmas Market in Tallinn.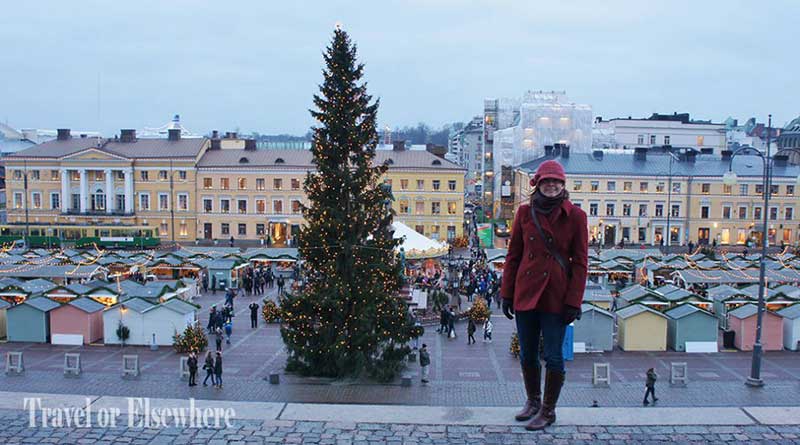 Since we were only in Helsinki for the day, we decided to hop on one of the bus tours that left out of Esplanade Park. The bus was warm, and it was a quick and informative way to get a sense of the city. The highlight was the Sibelius Monument, dedicated to Finland's most famous composer.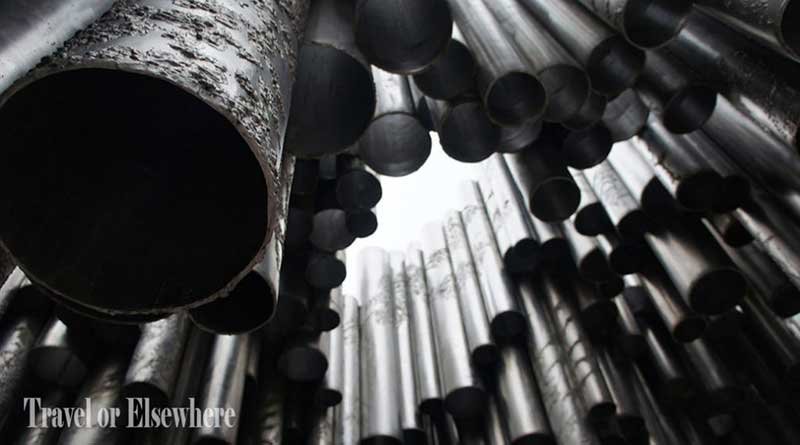 Once the bus tour was complete, we made our way to an indoor mall, where we had some 'mall food.' Looks just like American mall food, right? After warming up on sandwiches, piparkakut, and coffee, we decided to check out a few breweries around town.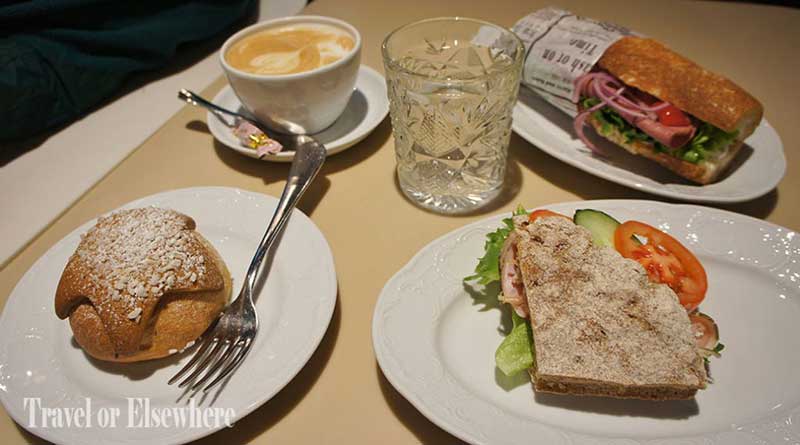 Much like Florida, the craft beer scene in Helsinki has really taken off. Located just off Senate Square, the first place we stopped, Bryggeri, was chock full of businessmen. After a couple of pints, we decided to meander back to the port, down some of the roads the bus had taken us on the tour. We ended up at Birrificio, where I was mistaken for a Canadian due to my apparent over-enthusiasm for poutine. I mean, I really like french fries, and I really like cheese. What's not to love about poutine? We lingered for as long as we could, enjoying the brewery's laid-back vibe and beer repertoire, all while watching the world go by outside.
After the carb loading, we continued down the main boulevard, until we reached Cafe Ekberg, Finland's oldest bakery, where I bought a little dessert for the road. I always find it intimidating to go into a bakery during peak times, regardless of the country I'm in, so I took some care picking out my tasty treasures before going to the counter, where, of course, the woman was an absolute delight. We'll just chalk that one up to FOOWP: fear of ordering the wrong pastry.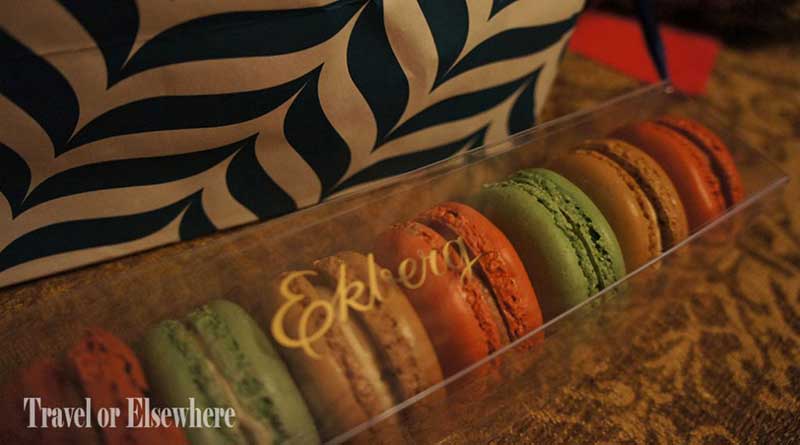 Then it was back aboard the ferry for the ride home. The trip was much smoother, much louder, and much fuller, as lots of holiday revelers headed to Tallinn for some less-expensive festivities. It was also someone else's turn to pass out.