At the Edge: Cliffs of Ireland
At the Edge: Cliffs of Ireland
Back to Ireland!
Wait…what? You thought I was done with The Emerald Isle? Hardly. I've just been distracted by impromptu girls' weekend and YouTube channels and such. But there's still a lot of ground to cover. So here we go.
Last month, there was an article floating around the interwebs about eleven places people risk their lives to visit, and number seven on the list was one of my favorite places in Ireland: the Cliffs of Moher. The article focuses on the bike trail; however, the walking path can be just as treacherous. One stiff breeze, and bloop, you could be falling a whopping 700 feet to the ocean below.
Here's the thing. I adored the cliffs in Ireland, and not just the Moher ones, for reasons that are a little more spiritual for me.
When I meditate, I imagine myself at the top of a cliff, arms extended, fingers spread apart, feeling the wind slip between them. Sometimes it's a cliff in a forest, quiet and cool, with a soft mist in the trees below. Sometimes it's at the edge of an ocean, sky burnt from a recent sunset. Sometimes it looks like Devil's Pool in Zambia, water cascading next to me. Regardless, the cliff is an image I've focused on for years when I'm trying to relax.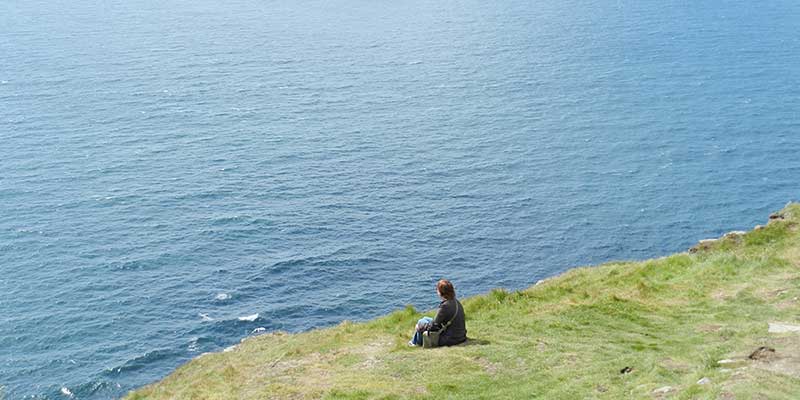 Despite this, I have a pretty visceral reaction to heights. I get the sweaty palms, the weak knees, the vomitus feeling. Quite a way to meditate, eh?
While in Ireland, I had the chance to experience my meditation image, to live and feel something very sacred to me. But unfortunately, when I actually got up to the edge of a cliff, I was so ridiculously excited that my attempts for introspection flew right off the side to the rocks below.
What I needed was an anchor, someone to venture to the edge with me. Sadly, no one in my group would do so, least of all my mom, and I had to steel myself against my body's reaction alone. I ventured as close to the edge as I dare, and on the Aran Islands, a gust of wind pushed me forward, reminding me that yes, I could plummet down into the icy water.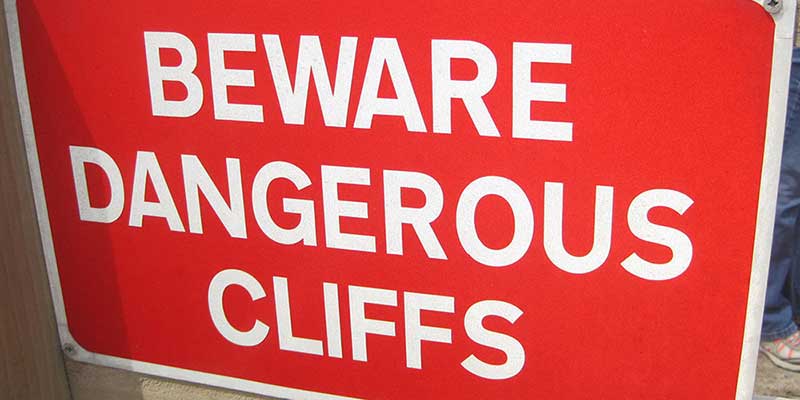 Lucky for me, there are a lot of cliffs in Ireland. By the end of the trip, I had mastered most of my body's reactions, and I did take time to stand at the edge, take deep breaths, and feel the ground beneath my feet, the wind between my fingers, and the waves crashing below.
My advice? Walk as close to the edge as you dare, and make your peace with God.
Here are my favorite cliffs of Ireland: